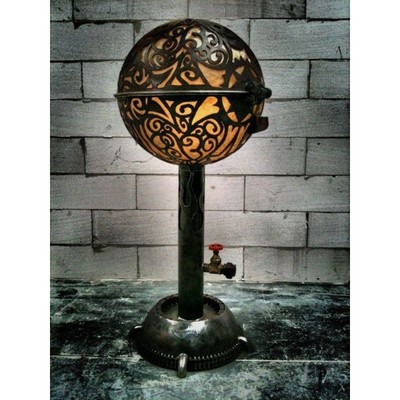 (click to view a larger version)

Recycling waste of our industrial society is the inspiration of my artwork. All of my sculptures are entirely hand made from recycled scrap metal such as copper, brass and steel . I create art with all kinds of technology and techniques to soften the design despite the roughness and robust properties of the material. Therefore I create art with a respectful atmosphere and sometimes funny or even cynical view of reality. My work emphasizes a balance between the form and function. It blurs the line between utensil and decoration. I've created various functional objects such as lamps and clocks who've been made from heavy metal scrap into mechanical decoration with an industrial style which I like to call Steampunk Art.




Got a suggestion?
We are always looking to improve the listings in "Steampunk Daily". As you can imagine, its not a simple task to colate such a large listing of items. Whilst we have done our best to find title, description, artists/designers details, we are not perfect. If you have stumbled across this page, and happen to know the original URL, artists name / profile page, or any other information - please let us know below.


Other entries in this category: