The kind of customers we aim for...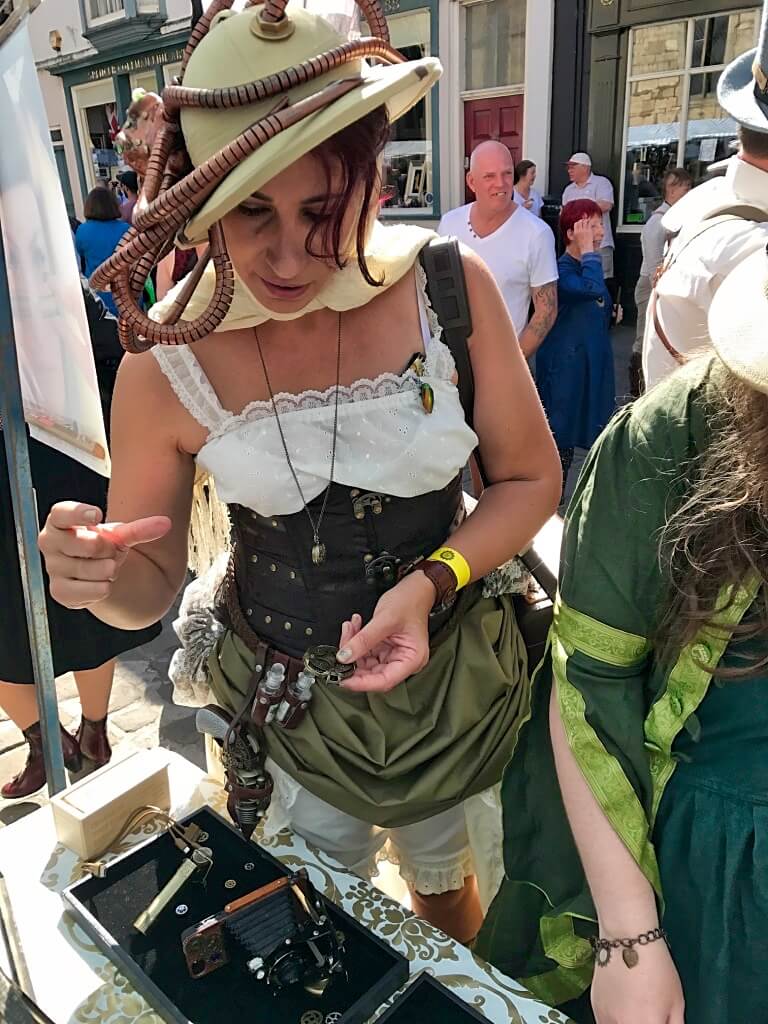 How did we start?
We are a small UK company run by a couple of mad scientists! We have been operating officially since 2015, but we have been involved in steampunk since 2010. Our early product development started with handcrafting items one at a time. We created stuff in our man-caves for events and to share with our friends in the steampunk community. When people saw our creations they started asking us to create items that they could buy and use themselves.
As friends separated by a few countries (the UK and Switzerland), we joined forces to start this company. Steve is a product developer and futurist, always looking to expand existing ideas to make things easier in people's lives. Andy's day job is a web developer but Steampunk Junkies now comes first.
Our products ideas come from when we are inspired by a bit of past technology and then bringing it up-to-date. We also love items that just have that beautiful industrial Steampunk feel to them.
Thank you!
Thanks to the wonderful support of customers, friends, and members of the steampunk community we are able to build better and more beautiful products. We aim to keep creating more products for the rest of our lives.
A Steampunk Junkies product is:
always of the highest quality
inspired by your fantasy and dreams
designed to last a lifetime
the product of our passion
What is our end goal?
To build a time machine, of course! Seriously though, who wouldn't want to go back in time?
We are always looking forward to new products, tweaks to our existing products, and building on the company so that it will go on for many years to come! Will you join us in our journey?
"We are a small company based in the UK, just south of London, run by a couple of mad scientists!"
Events
In the last couple of years, we have also attended events such as:
Steampunk Asylum (Lincoln)
The Subaquatic Steampunk (Portsmouth)
MCM London Comic Convention
Steampunks in Space
We love going out and meeting our customers. You are fun and inspiring!
We have had people travelling from as far away as the USA to meet us and to pick up a few extra toys.
If you would like to keep updated on the events we are attending, new product releases, or just general news about our company, please subscribe to our newsletter or check out our events calendar.
If you have any questions, or would like to find out a bit more about us, please do get in contact with us via our contact page.