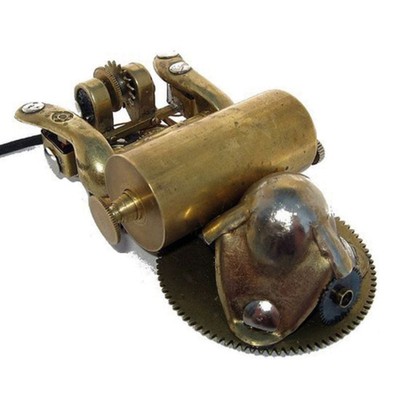 (click to view a larger version)

Ive started working on something that is somewhere in the intersection of sci-fi prop replica and useful tool:
a functional tricorder from Star Trek: The Next Generation. Introductory details and a video below.
Design goals:

Using a Playmates toy tricorder, create a reasonably good replica of the tricorders used on screen.
Make it able to collect useful measurements from the outside world
Use only non-contact sensors as a real one would
Use sensors that are not already available in my smartphone
Low cost




Got a suggestion?
We are always looking to improve the listings in "Steampunk Daily". As you can imagine, its not a simple task to colate such a large listing of items. Whilst we have done our best to find title, description, artists/designers details, we are not perfect. If you have stumbled across this page, and happen to know the original URL, artists name / profile page, or any other information - please let us know below.


Other entries in this category: