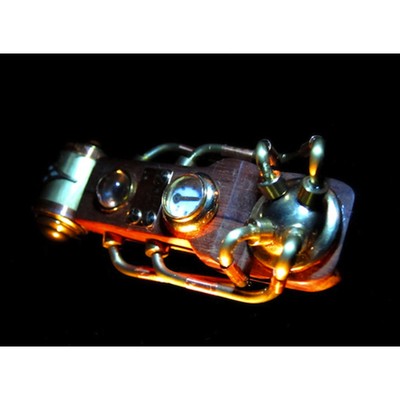 (click to view a larger version)

Ah, the glorious days of steam power, when computers were beautiful and flash drives were pieces of art. Say what? We are, of course, thinking of the imaginary world of steampunk, in which Victoriana rubbed shoulders with the high-tech ? and with the impossible. - See more at: http://1800recycling.com/2011/05/incredible-recycling-steampunk-usb-flash-drives#sthash.OPf7umA6.dpuf




Got a suggestion?
We are always looking to improve the listings in "Steampunk Daily". As you can imagine, its not a simple task to colate such a large listing of items. Whilst we have done our best to find title, description, artists/designers details, we are not perfect. If you have stumbled across this page, and happen to know the original URL, artists name / profile page, or any other information - please let us know below.


Other entries in this category: