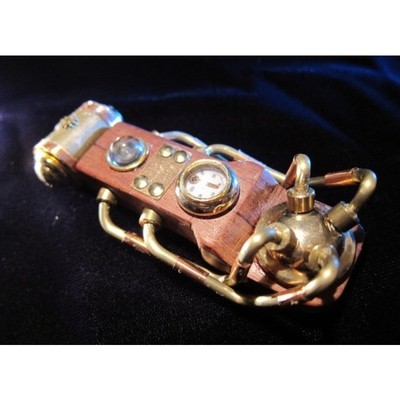 (click to view a larger version)

Even better yet, you could make your own and carry your steampunk style with you! Yes, using piping, watch parts and the all-important USB flash memory drive, you can create your own approximation of the designs seen here, while leather scraps might also come in handy. Some hot glue, some solder and some tools will also prove to be very useful. Read on to find out more about the awesome steampunk USB stylings featured here!
Got a suggestion?
We are always looking to improve the listings in "Steampunk Daily". As you can imagine, its not a simple task to colate such a large listing of items. Whilst we have done our best to find title, description, artists/designers details, we are not perfect. If you have stumbled across this page, and happen to know the original URL, artists name / profile page, or any other information - please let us know below.


Other entries in this category: