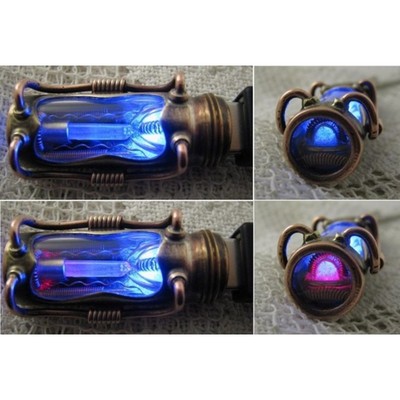 (click to view a larger version)

All the copper and brass parts have either been reclaimed or purchased from locally owned hardware stores. Do-it-yourselfers take note of this tip: "The antique look of this drive is achieved by polishing but not treating it, thus letting a natural patina develop," artist Jumpei Funaki reveals. - See more at: http://1800recycling.com/2011/05/incredible-recycling-steampunk-usb-flash-drives#sthash.OPf7umA6.dpuf




Got a suggestion?
We are always looking to improve the listings in "Steampunk Daily". As you can imagine, its not a simple task to colate such a large listing of items. Whilst we have done our best to find title, description, artists/designers details, we are not perfect. If you have stumbled across this page, and happen to know the original URL, artists name / profile page, or any other information - please let us know below.


Other entries in this category: