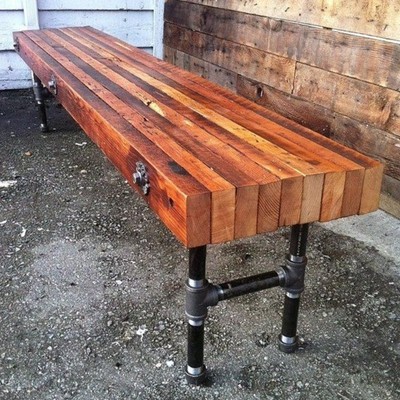 (click to view a larger version)

Reclaimed Wood Bench with Industrial Cast Iron Legs . Bench in picture is 84in x 15in, 18in tall. Color and size are customizable. Bench may not be exactly as pictured due to the variation in materials used.

Please contact us for shipping cost.
If shipped, some assembly will be required.

All items come branded with the J&S logo, please let us know before hand if you do not want the branding as it is hard to remove.

Item may not look exactly like the picture as no two pieces of reclaimed wood are exactly the same.




Got a suggestion?
We are always looking to improve the listings in "Steampunk Daily". As you can imagine, its not a simple task to colate such a large listing of items. Whilst we have done our best to find title, description, artists/designers details, we are not perfect. If you have stumbled across this page, and happen to know the original URL, artists name / profile page, or any other information - please let us know below.


Other entries in this category: