Steampunk Daily: Animals: Scrap metal sculptures by Edouard Martinet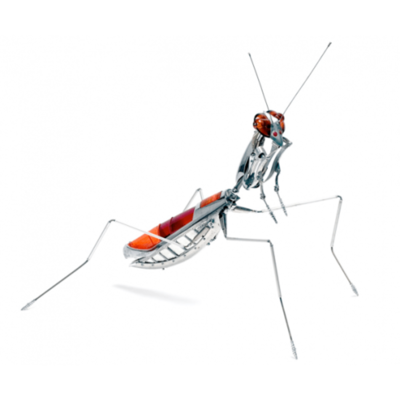 (click to view a larger version)

French artist Edouard Martinet transforms metal pieces found at flea markets and car-boot sales into beautiful works of art.

Using a series of common metallic objects, from rusted kitchen pans, to old typewriter keys and car lights, Martinet manages to create intricate sculptures of fish, reptiles and insects. Without any soldering or welding whatsoever, the artist first draws up a few detailed sketches of what he wants to create, then begins a painstaking process of piecing the metal parts together, like a puzzle. As you can imagine, his scrap metal masterpieces take quite a long time to complete, but they are definitely worth the effort.




Got a suggestion?
We are always looking to improve the listings in "Steampunk Daily". As you can imagine, its not a simple task to colate such a large listing of items. Whilst we have done our best to find title, description, artists/designers details, we are not perfect. If you have stumbled across this page, and happen to know the original URL, artists name / profile page, or any other information - please let us know below.


Other entries in this category: