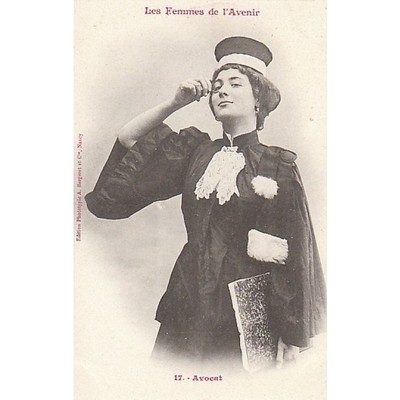 (click to view a larger version)

Boing Boing found this incredible collection of French trading cards from 1902 entitled Les Femmes de l'avenir or 'Women of the Future'.

Instead of showing them in some science fiction garb, artist Albert Bergeret shows these women working jobs that would have been unthinkable to society then.




Got a suggestion?
We are always looking to improve the listings in "Steampunk Daily". As you can imagine, its not a simple task to colate such a large listing of items. Whilst we have done our best to find title, description, artists/designers details, we are not perfect. If you have stumbled across this page, and happen to know the original URL, artists name / profile page, or any other information - please let us know below.


Other entries in this category: