Steampunk Daily: Animals: Artist : Ono Gaf / Photo : Gina Sanderson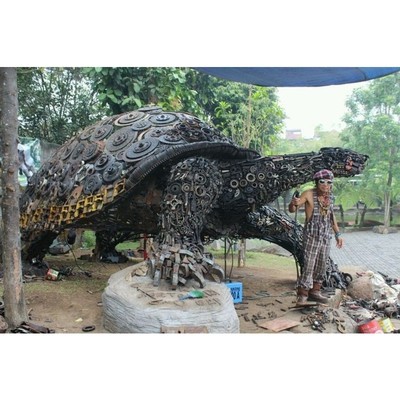 (click to view a larger version)

donesian artist Ono Gaf works primarily with metallic junk reclaimed from a trash heap to create his animalistic sculptures. His most recent piece is this giant turtle containing hundreds of individual metal components like car parts, tools, bike parts, instruments, springs, and tractor rotors.




Got a suggestion?
We are always looking to improve the listings in "Steampunk Daily". As you can imagine, its not a simple task to colate such a large listing of items. Whilst we have done our best to find title, description, artists/designers details, we are not perfect. If you have stumbled across this page, and happen to know the original URL, artists name / profile page, or any other information - please let us know below.


Other entries in this category: