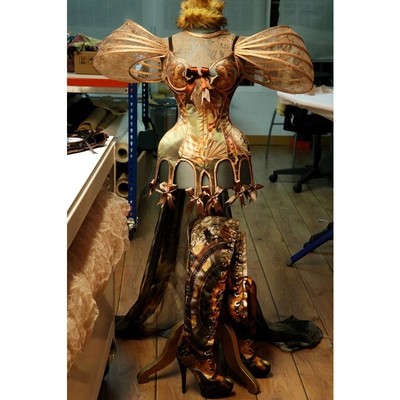 (click to view a larger version)

Maya Carbajal Alex-Hansen was born and raised in Madrid. She atended Centro Superior de Diseño de Moda de Madrid and graduated with honours in 2002. She won Portuguese Internantional Prize at Porto Fashion Award in 2000 with a colection based on the spanish architec Santiago Calatrava Works. In 2001 she won the second Price at Smirnoff Fashion Awards. In february 2002 she present her first collection at Barcelona Gaudí Fashion Show.




Got a suggestion?
We are always looking to improve the listings in "Steampunk Daily". As you can imagine, its not a simple task to colate such a large listing of items. Whilst we have done our best to find title, description, artists/designers details, we are not perfect. If you have stumbled across this page, and happen to know the original URL, artists name / profile page, or any other information - please let us know below.


Other entries in this category: