Steampunk Daily: Clothing: Couture Outfit "The Crown Princess" by Royal Black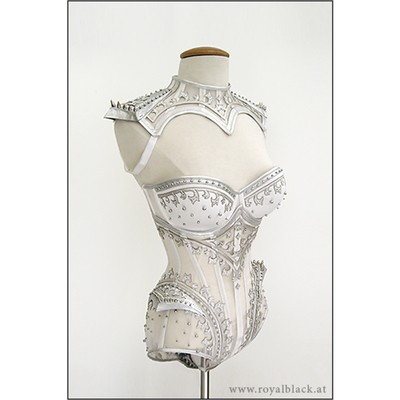 (click to view a larger version)

Royal Black is a couture label based in Vienna / Austria, which has specialised in finest handcrafted corsetry, evening wear and costumes.

Designer and master tailoress Barbara Pesendorfer founded Royal Black back in 2006 and creates fashion constructed to her own designs and patterns for more than fifteen years now.
During this time she also discovered her passion for corsets and by now they have become one of the specialities of Royal Black.




Got a suggestion?
We are always looking to improve the listings in "Steampunk Daily". As you can imagine, its not a simple task to colate such a large listing of items. Whilst we have done our best to find title, description, artists/designers details, we are not perfect. If you have stumbled across this page, and happen to know the original URL, artists name / profile page, or any other information - please let us know below.


Other entries in this category: