Steampunk Daily: Weapons: Steampunk Gun Tutorial: How to Paint Your Own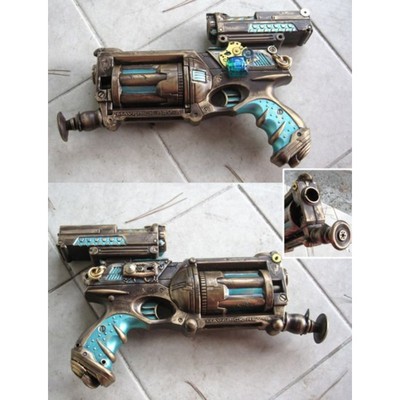 (click to view a larger version)

Hi, Im Mat. Im 27 and for once Im not single. I just moved back from moving across the country, coming home couldnt have been a better idea. I have a half finished novel and Im starting to wonder if Ill ever finish it. I smoke weed, I wont apologize for it. I need to get more tattoos, Id love to be sleeved.

Art is the reason Im on tumblr. Nerdy art. Tattoos. Reading. Writing. Music. Video Games. Film. Television. Cars. Technology. Rants. Fashion. Design. Life.




Got a suggestion?
We are always looking to improve the listings in "Steampunk Daily". As you can imagine, its not a simple task to colate such a large listing of items. Whilst we have done our best to find title, description, artists/designers details, we are not perfect. If you have stumbled across this page, and happen to know the original URL, artists name / profile page, or any other information - please let us know below.


Other entries in this category: