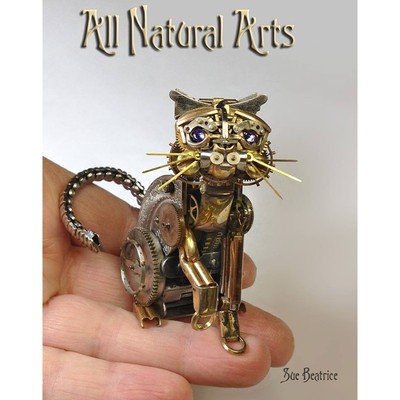 (click to view a larger version)

All Natural Arts was started by Susan Beatrice as a venue for selling her creations. Combining talent and imagination with a love of nature, the designs are created with the environment in mind. Recycled, upcycled and repurposed objects are combined with natural elements into unique, Earth-friendly and artistic items sensitive to the limits of our natural resources.

All Natural Arts is a celebration of nature in the form of jewelry and other fun and whimsical items. Using sea glass, stones and other natural elements as well as vintage watches, jewelry pieces, and found objects to create one of a kind treasures for you to enjoy or to give as gifts.




Got a suggestion?
We are always looking to improve the listings in "Steampunk Daily". As you can imagine, its not a simple task to colate such a large listing of items. Whilst we have done our best to find title, description, artists/designers details, we are not perfect. If you have stumbled across this page, and happen to know the original URL, artists name / profile page, or any other information - please let us know below.


Other entries in this category: