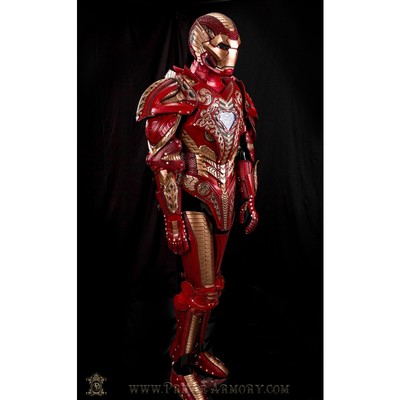 (click to view a larger version)

Prince Armory, the same team behind that awesome fantasy Darth Vader costume from earlier in the year, has gone a little crazy with this Iron Man outfit. Tony Stark is now Leather Man.
This incredible costume is Asgardian by design, apparently. If we can cut down on the number of Marvel movies and just roll Iron Man into Thor like this, that might save us all some time!




Got a suggestion?
We are always looking to improve the listings in "Steampunk Daily". As you can imagine, its not a simple task to colate such a large listing of items. Whilst we have done our best to find title, description, artists/designers details, we are not perfect. If you have stumbled across this page, and happen to know the original URL, artists name / profile page, or any other information - please let us know below.


Other entries in this category: