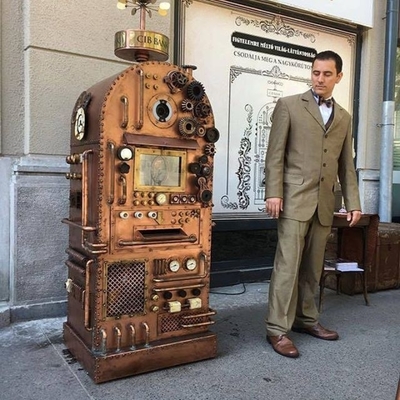 (click to view a larger version)

"The Grand Boulevard of Budapest turned a 120 years old, and there was a festival celebrating the occasion. CIB Bank has several branches on this street, so they decided to get involved. We came up with the idea (Saatchi & Saatchi Budapest) and created the oldschool machines. There were 2 unique machines, and people could get their photo taken which then was printed on an old banknote."




Got a suggestion?
We are always looking to improve the listings in "Steampunk Daily". As you can imagine, its not a simple task to colate such a large listing of items. Whilst we have done our best to find title, description, artists/designers details, we are not perfect. If you have stumbled across this page, and happen to know the original URL, artists name / profile page, or any other information - please let us know below.


Other entries in this category: