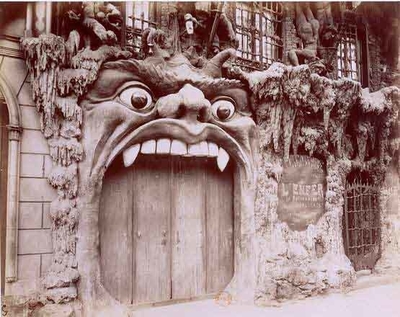 (click to view a larger version)

Cabaret de l'Enfer (The Cabaret of Hell) was a famous cabaret in Montmartre, founded in November 1892 by Antonin Alexander and demolished in 1950 to allow for the expansion of a Monoprix supermarket. The Cabaret de L'Enfer was the counterpart to The Cabaret du Ciel (The Cabaret of Heaven), another cabaret which shared the same address on the Boulevard de Clichy. Antonin Alexander was the creator, director, and host of the twin ventures.




Got a suggestion?
We are always looking to improve the listings in "Steampunk Daily". As you can imagine, its not a simple task to colate such a large listing of items. Whilst we have done our best to find title, description, artists/designers details, we are not perfect. If you have stumbled across this page, and happen to know the original URL, artists name / profile page, or any other information - please let us know below.


Other entries in this category: