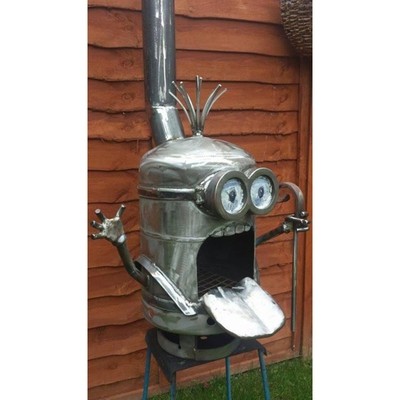 (click to view a larger version)

We know you are going to love this collection of fire pits that we have put together for you. Weve even included a cute flameless version for your living room. There is something for everyone here so check them all out now
There is something about sitting around a fire with family and friends. Its relaxing watching the flames dance around and it really sets a mood. Its also a place to relax and unwind and wash the stresses of the day away.

Its a favourite past time for the vast majority of the population and everyone is always on the look out for an inexpensive way to create one for themselves and youll be happy to know there are some options.




Got a suggestion?
We are always looking to improve the listings in "Steampunk Daily". As you can imagine, its not a simple task to colate such a large listing of items. Whilst we have done our best to find title, description, artists/designers details, we are not perfect. If you have stumbled across this page, and happen to know the original URL, artists name / profile page, or any other information - please let us know below.


Other entries in this category: