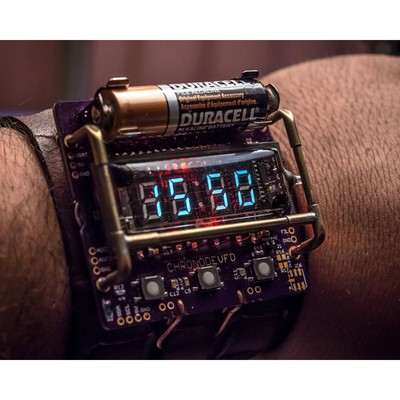 (click to view a larger version)

The ChronodeVFD is a personal project I've been working on for a couple of months. It's a wristwatch built around the IVL2-7/5 VFD display tube. I originally purchased a few of these tubes to build a standard desk clock, but after playing around with them, I realized I could probably build a wristwatch too. The tube has a number of features which make it more suited than most Soviet-surplus VFDs for this purpose.




Got a suggestion?
We are always looking to improve the listings in "Steampunk Daily". As you can imagine, its not a simple task to colate such a large listing of items. Whilst we have done our best to find title, description, artists/designers details, we are not perfect. If you have stumbled across this page, and happen to know the original URL, artists name / profile page, or any other information - please let us know below.


Other entries in this category: